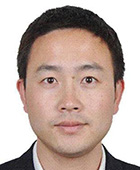 Jie Zhang
lawyer
Contact
Phone:021-61289708
Fax:021-61289709


3005 City Gateway, 398 North Caoxi Road, Xuhui, Shanghai, China, 200030
Lawyer said
Jie Zhang, attorney at law in Shanghai Shenyu Law Firm and a member of Bar Association of Shanghai, has ever worked in Shenzhen Airlines Co., Ltd and Hubei Zhimin Law Firm. He has been legal advisor of several large state-owned enterprises and dealt with complicated cases involving huge money. Mr. Zhang is now a special guest lawyer for Shanghai Legal Aid Center and retained counselor of numerous companies such as Shanghai Qishen Co., Ltd and Shanghai Yuxi Industrial Development Co., Ltd.
Mr. Zhang has profound research in the fields of traffic accident, labor, marriage, real estate and criminal defense. He is good at dealing with complicated cases of traffic accidents involving serious injury and death, house removal and relocation, pilot dimission and major economic disputes. His excellent legal skills and splendid work style win praise from his clients. Mr. Zhang is devoting himself to maximizing legal rights of his clients by adhering to his principals – professionalism, dedication and integrity.

The lawyer team
Shenyu is among the premier national and international law firms based in Shanghai, China. We thrive on complex cases and litigations of all types. Our practice focuses on international trade, maritime shipping, corporate governance, intellectual property, family and succession, banking, insurance, commerce, healthcare, personal injury, employment, and public policy. We build, nurture, and deliver a wide spectrum of legal expertise to clients of all sizes - from startups to China 500 companies to closely held corporations and individuals. We provide strategic and innovative legal solutions with worldwide capabilities and local execution, as demonstrated in our multi-jurisdictional collaborations with law firms in regions such as in the U.S., Germany, Italy, Belgium, Kuwait, Hong Kong, and Taiwan. By uniting diverse lawyers who offer specialized practice and comprehensive legal knowledge, we are dedicated to deliver exceptional quality of legal work to our clients.